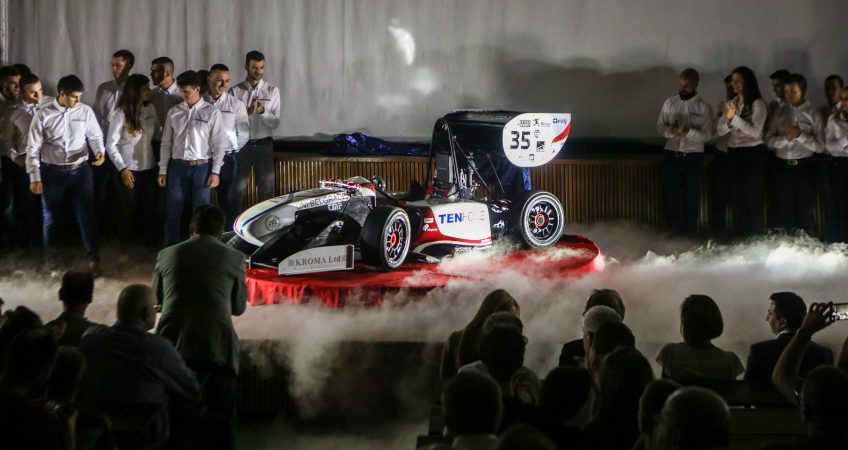 TENFORE Road Arrow presents the latest Formula 1 car
Student F1 Team TENFORE Road Arrow debuted its seventh racing vehicle in a row, so far the most state-of-the-art prototype of a racing car based on Formula 1.
Team members invested more than 50,000 working hours into the project and created so far the fastest Formula 1 model, built and produced in Belgrade, which accelerates to 100 km/h in 4 seconds tops.
More than 50 students of 8 faculties of the University of Belgrade worked on the creation of the latest TENFORE Road Arrow F1 Team car, who are going to take part in two upcoming global Formula Student competitions – in Italy and Czechia.
This year's participation in competitions in which Serbia's future engineers are going to test their knowledge against their peers from all around the world was enabled owing to the support of TENFORE payment institution, which as of 2018 is the general sponsor of TENFORE Road Arrow Team. According to CEO Mirko Miljuš, the company will help students to overcome all the challenges and reach their goal and create the first Serbian electric car.
"Today we set the foundation for cooperation between our company and these young people who astounded all of us with their ambition, ideas, creativity and hard work. Speed and safety are two words essential for our job and also something that TENFORE Road Arrow Team is truly the best at. As we in TENFORE strive for digital transformation and implementation of electronic payment, we also support these young people to achieve their goals, foremost the creating of the first Serbian electric car. However, until then, today we are proudly to announce – Serbia also has its Formula 1 today."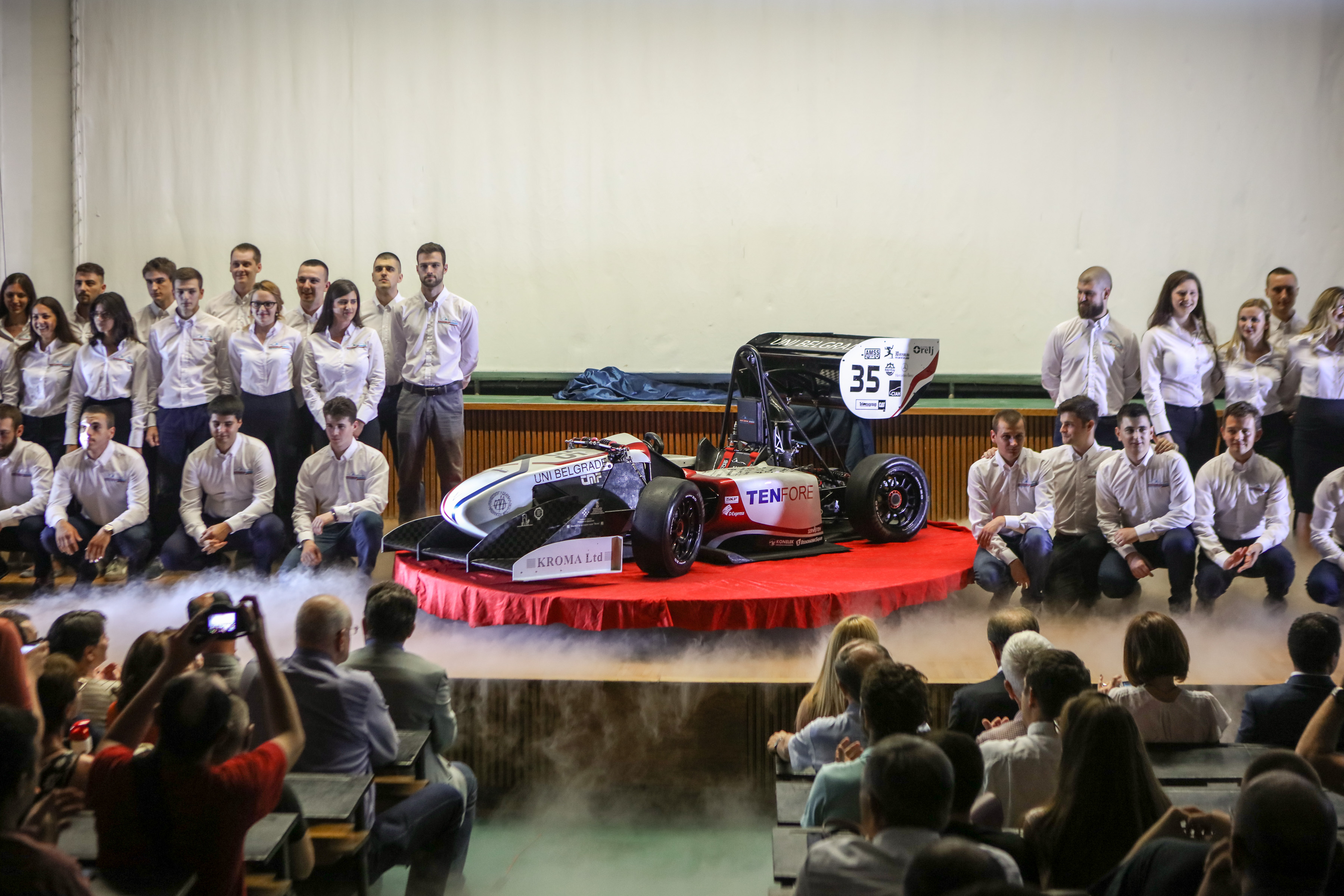 Student Miljana Stojanović, the leader of TENFORE Road Arrow Team, the leading regional team for creating Formula 1 cards, emphasized that her team had a good foundation to start working on an electric car, because they designed a concept of an electric vehicle in 2016, for which they won third place at a competition in Italy.
"This season, as it was the case with the previous ones, each member of the team put a lot of energy in production of the new vehicle, and numerous innovations in this year's Formula 1 car proved it. However, despite our efforts, the biggest problem was the lack of financial support, which was a challenge we overcame owing to TENFORE. TENFORE's support that made a difference this year, and their contribution will be especially important in the next developmental stage of the Formula 1 car."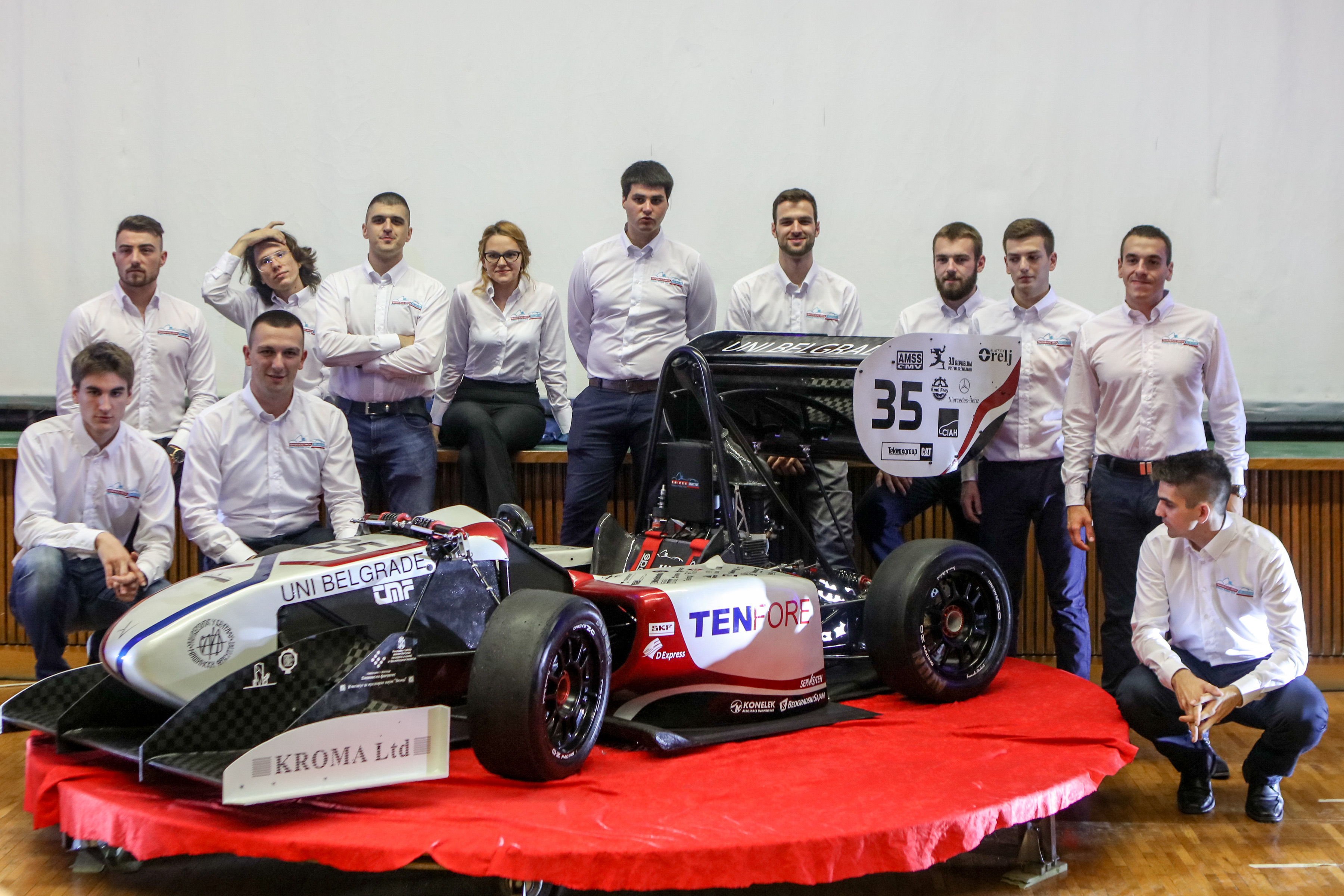 The Faculty of Technology and Metallurgy student mentioned that they worked with same two engines each year, while, for example, their German peers get 10 new engines every year.
"However, despite that, we succeeded in achieving noteworthy results, from 3rd place for the project idea, 4th place in the endurance race, the most demanding category, to the title of the best team in the region, which we are especially proud of."
The presentation was attended by State Secretary in the Ministry of Education, Speaker of the Belgrade City Assembly Nikola Nikodijević, representatives of the University of Belgrade, Rectory and student organizations and associations, as well as by family and friends of TENFORE Road Arrow Team.