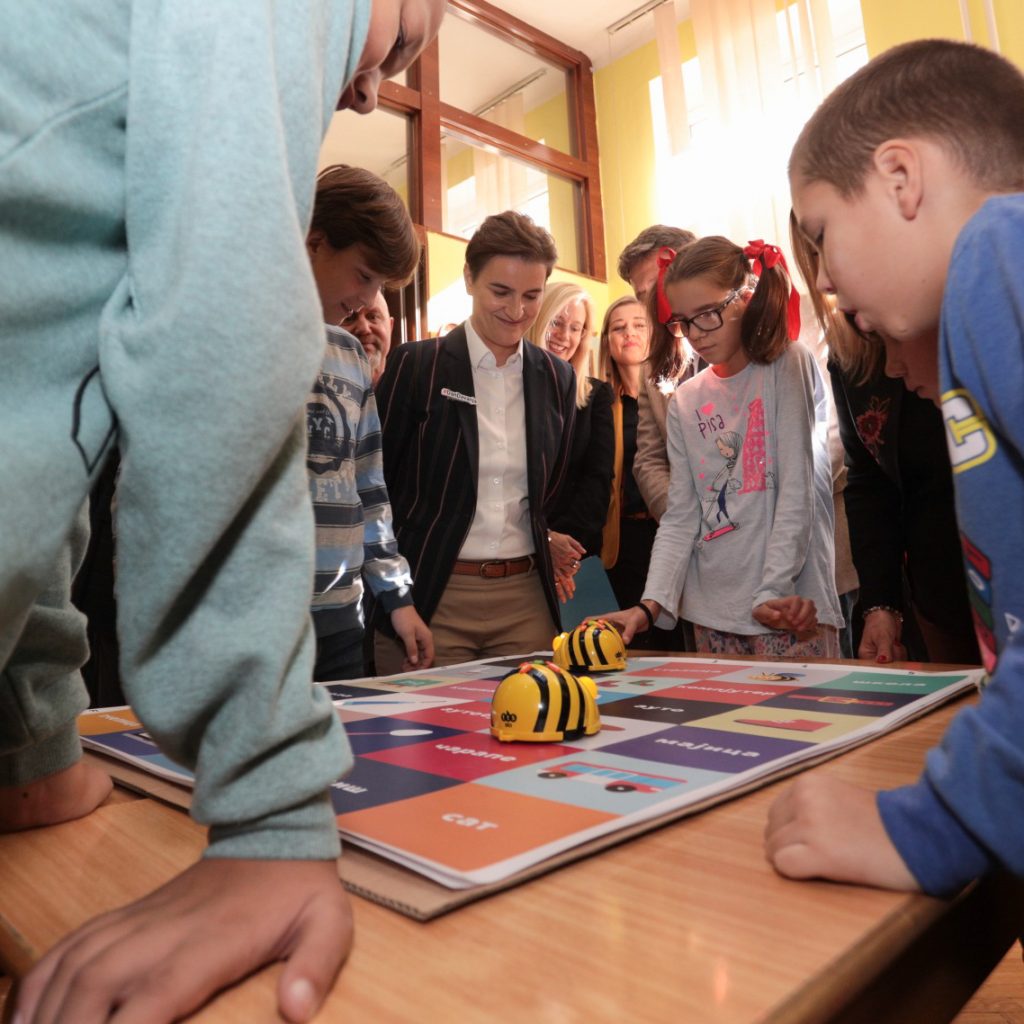 The National Giving Day campaign has raised 7 million dinars
Belgrade – On October 9, 2019, Prime Minister Ana Brnabić, Minister of Education Mladen Šarčević, United States Agency for International Development (USAID) Deputy Assistant Administrator Kimberly Rosen, and teachers, pupils and the principal of Boško Buha, a specialized primary school for children with disabilities, marked the National Day of Giving. The National Day of Giving was established on the initiative of the Serbia Philantropy Forum within the Framework for Giving Project, funded by USAID and implemented by the Coalition of Giving led by the Ana and Vlade Divac Foundation. This year the National Day of Giving is focused on advancing primary education as an investment in Serbia's future.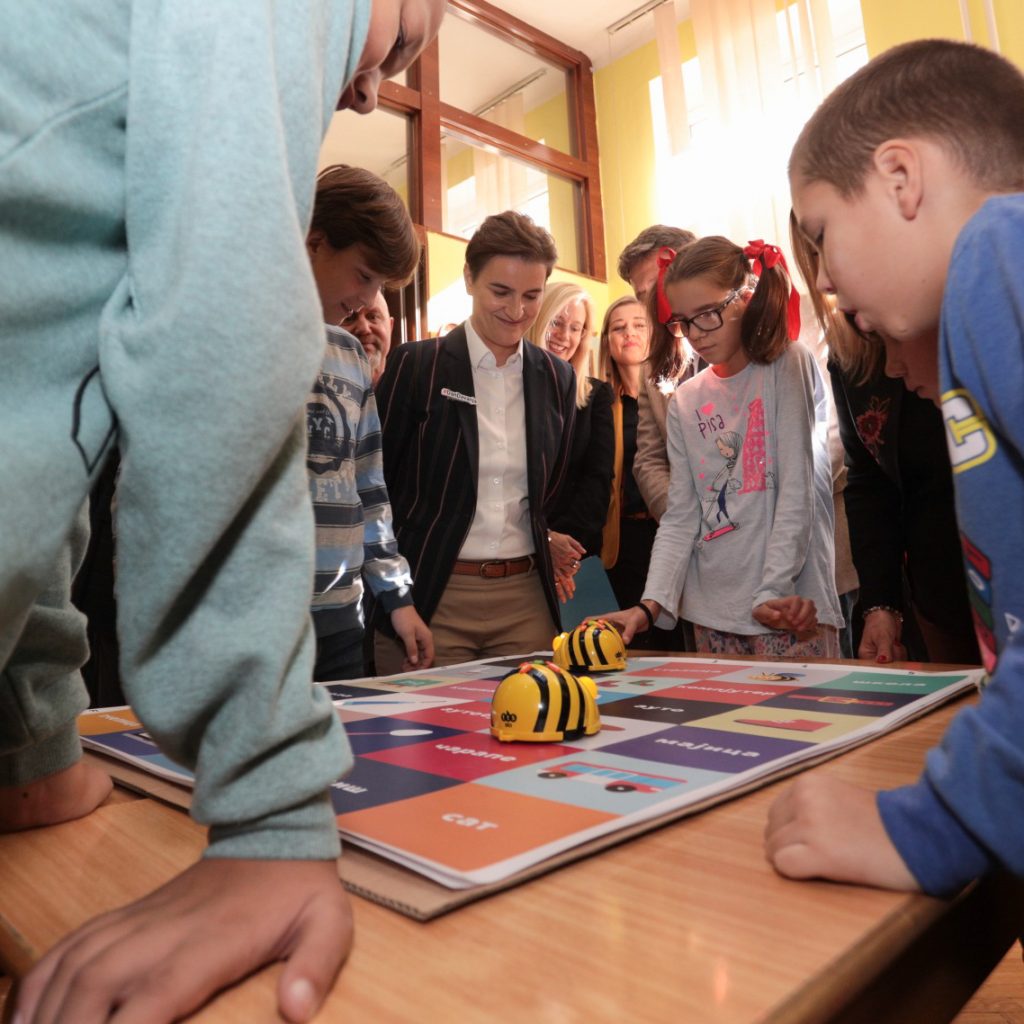 Citizens, companies, non-profit organizations, and public sector institutions have joined the month-long fundraising campaign and raised more than 7 million dinars for new learning tools for more than 10,000 students in primary schools throughout Serbia. To date, 75 percent of the target 9.4 million dinars has been raised. Funds raised during the campaign are being used to purchase more than 120 innovative learning tools for primary schools throughout Serbia.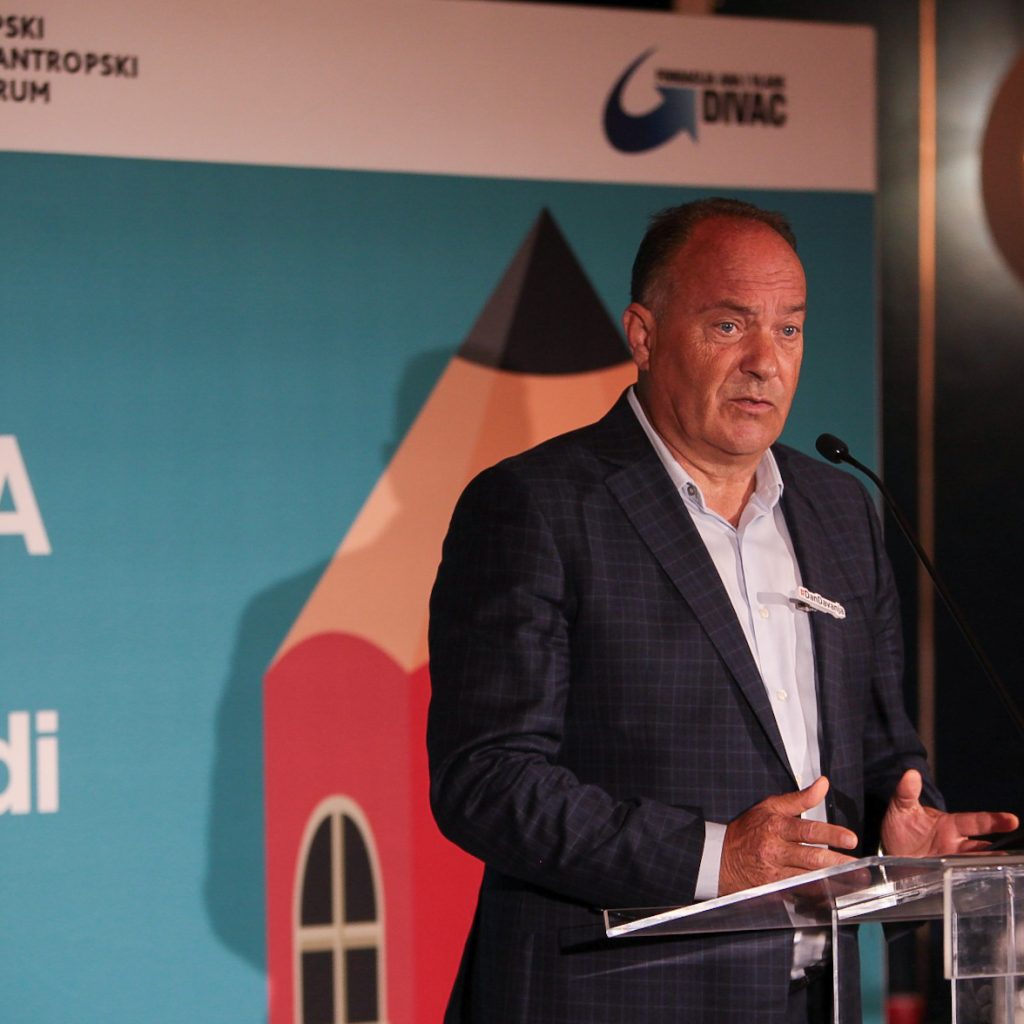 National Giving Day is supported by the Serbian Philanthropy Council, chaired by Prime Minister, Ana Brnabić. "I am proud to be the head of the Government that established the National Day of Giving and I am thankful that we are supporting education for second year in a row. I understand that there are a lot of things that the government should do to provide adequate environment that encourages giving and we are open to that. I am happy to say that we have already done a lot to support education and young people, and that is also a part of society improvement. We will continue the collaboration with the Philanthropy Council in order to tahe more steps towards further development of our society. I also want to thank the USAID, one of our most significant international partners, for the generous support of various activities in Serbia."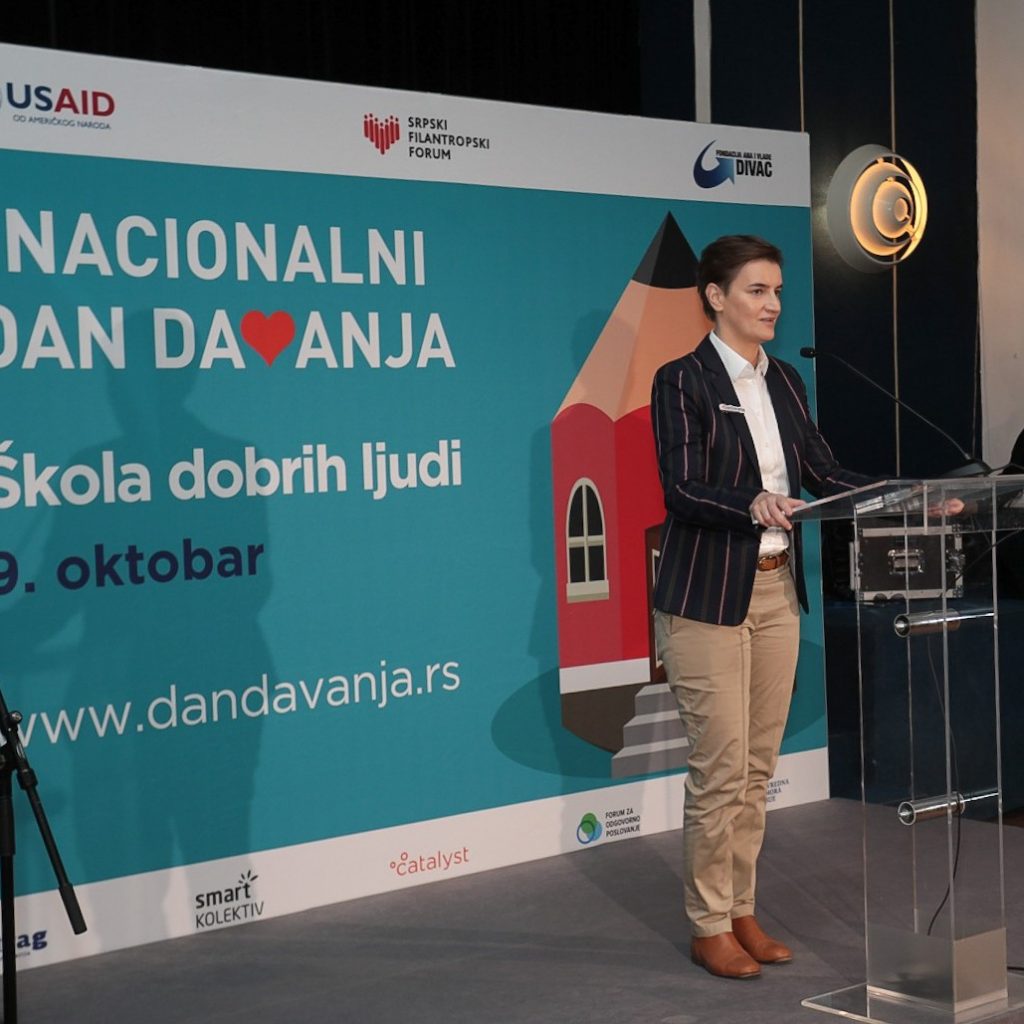 "USAID, through its Framework for Giving project, will also support pilot philanthropy curricula in select schools, help facilitate diaspora investment in education, and support online crowdfunding campaigns for educational initiatives through "donacije.rs" platform,"said USAID's Kimberly Rosen.
Other members of the Coalition for Giving include the Trag Foundation, Catalyst Balkans, SMART Kolektiv, the Serbian Philanthropy Forum, the Responsible Business Forum, and the Serbian Chamber of Commerce and Industry.