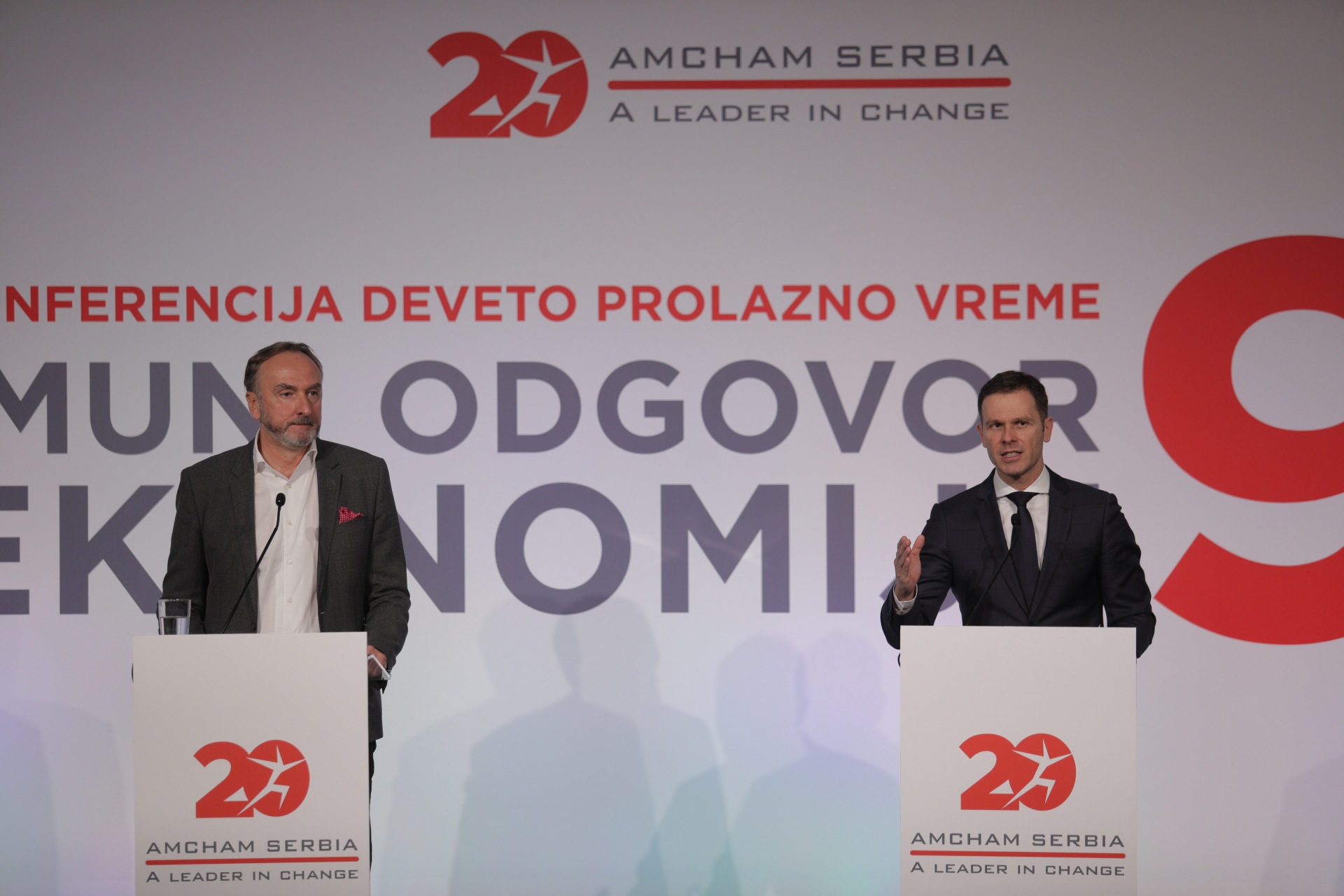 The 9th Lap Time Conference: AmCham members expect growth and greater investment
Strengthening judiciary and rule of law, reducing corruption, continuing expansion of e-government and improving administration, and fostering collaboration between public and private healthcare remain key reforms for business recovery in 2022
Businesses' plans for growth are more positive than one year ago. As many as seven out of ten (70 percent) AmCham members now expect growth and greater investment in the coming year, while more than one-half (56 percent) are planning to take on new staff. Optimism has increased by 14 percentage points on last year to return to levels seen in 2018 and 2019, although still less than what firms had planned for 2020, revealed the latest Ninth Lap Time business climate and investor confidence survey.
'Our economy has seen truly robust growth this year, but the challenges we faced in 2021, including, quite apart from the pandemic, inflation and energy price hikes, are certainly set to persist into next year', said AmCham President Zoran Petrović. 'This means companies will continue to face an uphill struggle in 2022, so the government ought to step in to minimise the administrative burden and regulatory risk. Together we can achieve even greater success next year.'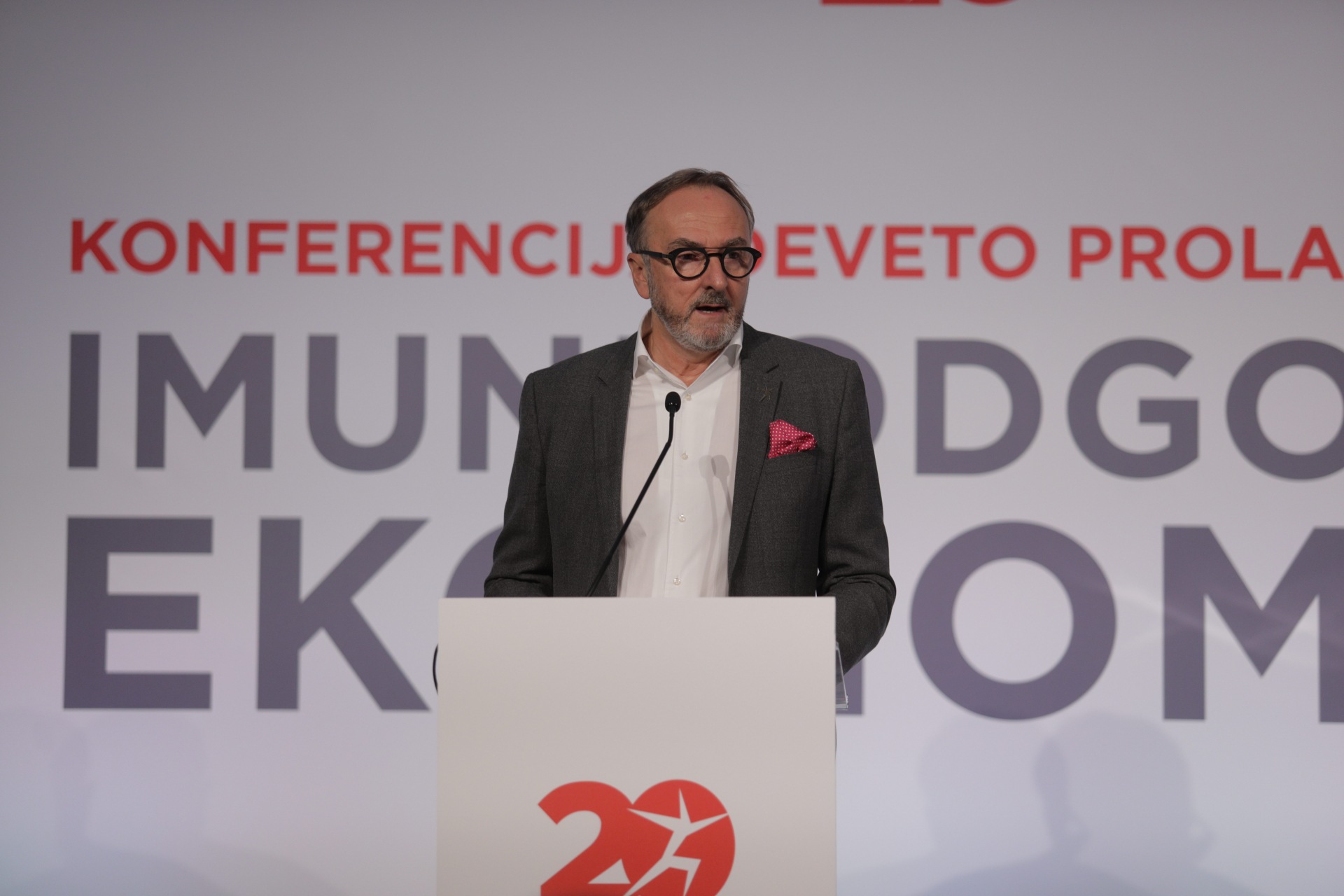 Commenting on the findings of the AmCham survey, Siniša Mali, Serbian Minister of Finance, said: 'During the pandemic, we demonstrated just how resilient and strong our economy was and managed to appropriately address all the challenges caused by Covid. We managed to safeguard macroeconomic stability, best witnessed by the fact that GDP growth is set to reach 7 percent this year while our public debt remains under full control at 58.2 percent. This has allowed us to both retain the trust of existing investors and attract new ones. In the first ten months of this alone, we have recorded 3.1 billion euros in inward foreign direct investment, by far the largest figure of any Western Balkan country. We still have the confidence of investors from the US, which employ many of our citizens. In the future, we will do more to make it easier for private companies to operate and improve the business climate. To that end, the Serbian Government is prioritising digital transformation, while the Ministry of Finance has embarked on a number of major projects, including e-fiscalisation and the new electronic invoicing system, which is set to become operational on 1 May 2022.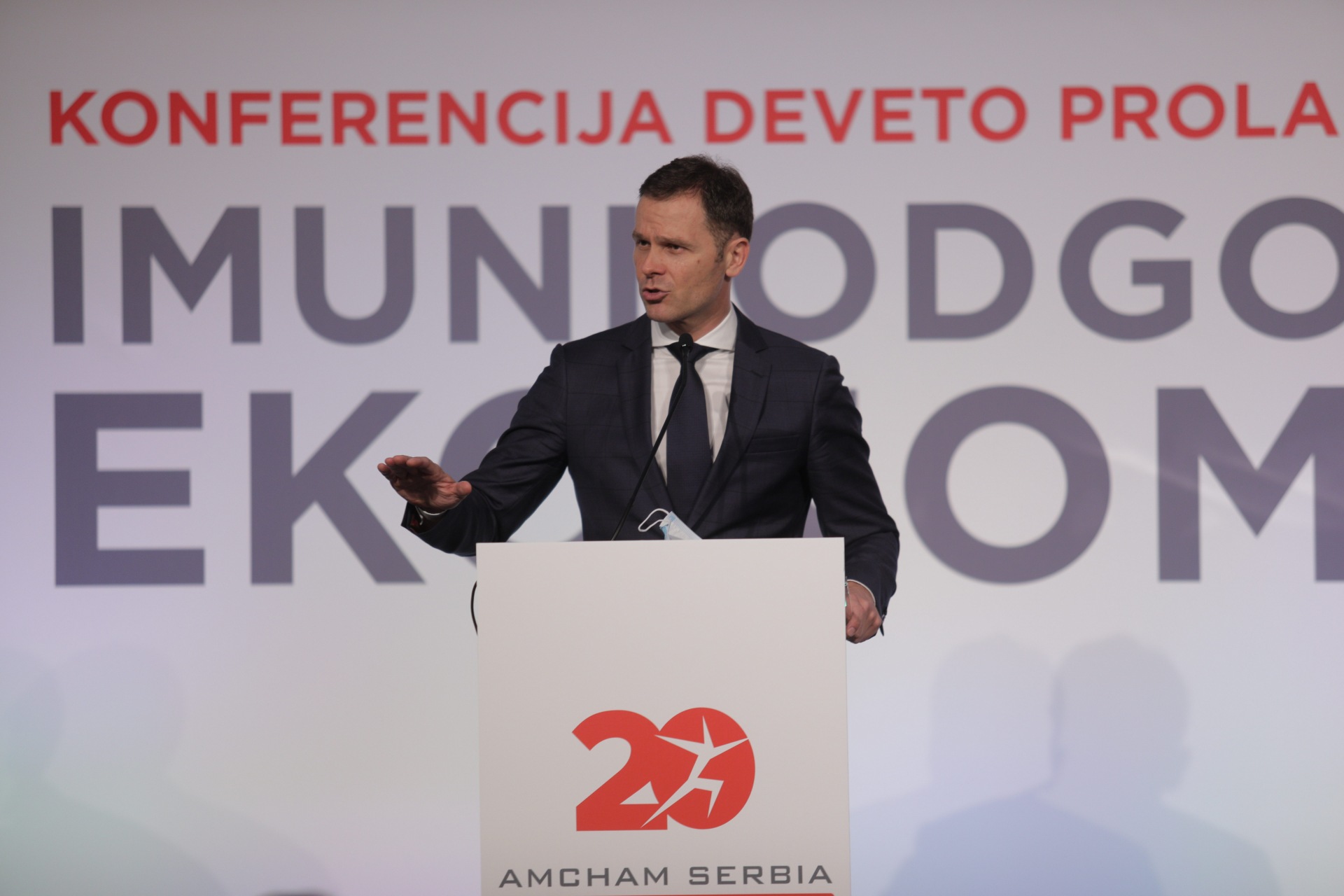 Pandemic impact proves lower than expected. Survey has revealed the pandemic had a much lower impact on AmCham members in 2021 than in the previous year. One-quarter of the association's members expected a decline in their operations, in contrast to as many as two-thirds who shared this view in 2020. The same as last year, the pandemic has been much more damaging to revenues than to employment and investment. The sample of non-member micro and small enterprises surveyed alongside AmCham firms reported significantly different results, with over 50 percent claiming to have seen a decline in both revenues and profits, although layoffs were only half as common.

Most AmCham companies (63 percent) reported not having used government subsidies, and those that did make use of these measures were primarily small and medium-sized firms. By contrast, the majority (69 percent) of non-member micro and small companies included in the survey did opt to use government relief funds offered in response to the pandemic.

The businesses were highly appreciative of the Covid-19 immunisation process and the availability of vaccines but felt the Government should promote cooperation between public and private healthcare providers for the duration of the pandemic. Moreover, in excess of one-half of all members felt that a vaccine mandate for the working-age population was necessary to normalise operations during the public health crisis.
Investor satisfaction and confidence. Over two-thirds of AmCham member companies (69 percent) felt the business climate was favourable, awarding it an average score of 2.8 on a scale from 1 (worst) to 5 (best), in line with the findings of previous years' surveys.

As an investment destination, Serbia was generally ranked better than Montenegro, Macedonia, and Bosnia and Herzegovina, but worse than neighbouring countries that were European Union members. The same as in the past two years, AmCham members believed reforms should primarily target institutions and focus on strengthening the judiciary and rule of law and tackling corruption. E-Government was ranked third (with respondents praising the development of digital services to date), together with continuing efforts to improve the efficiency of public administration. Greater transparency and efficiency of public procurement was seen as somewhat more of a priority than in the previous two surveys.

Availability of human capital was perceived as the key challenge for the coming year, with AmCham members also anxious about inflation and rising prices of energy.
In common with past surveys, public investment in education was seen as a priority, in parallel with investing in environmental protection and healthcare, a particular concern during the ongoing pandemic. Non-member micro and small enterprises shared many of these priorities but also highlighted the importance of continuing efforts to tackle the shadow economy and reduce unfair competition.