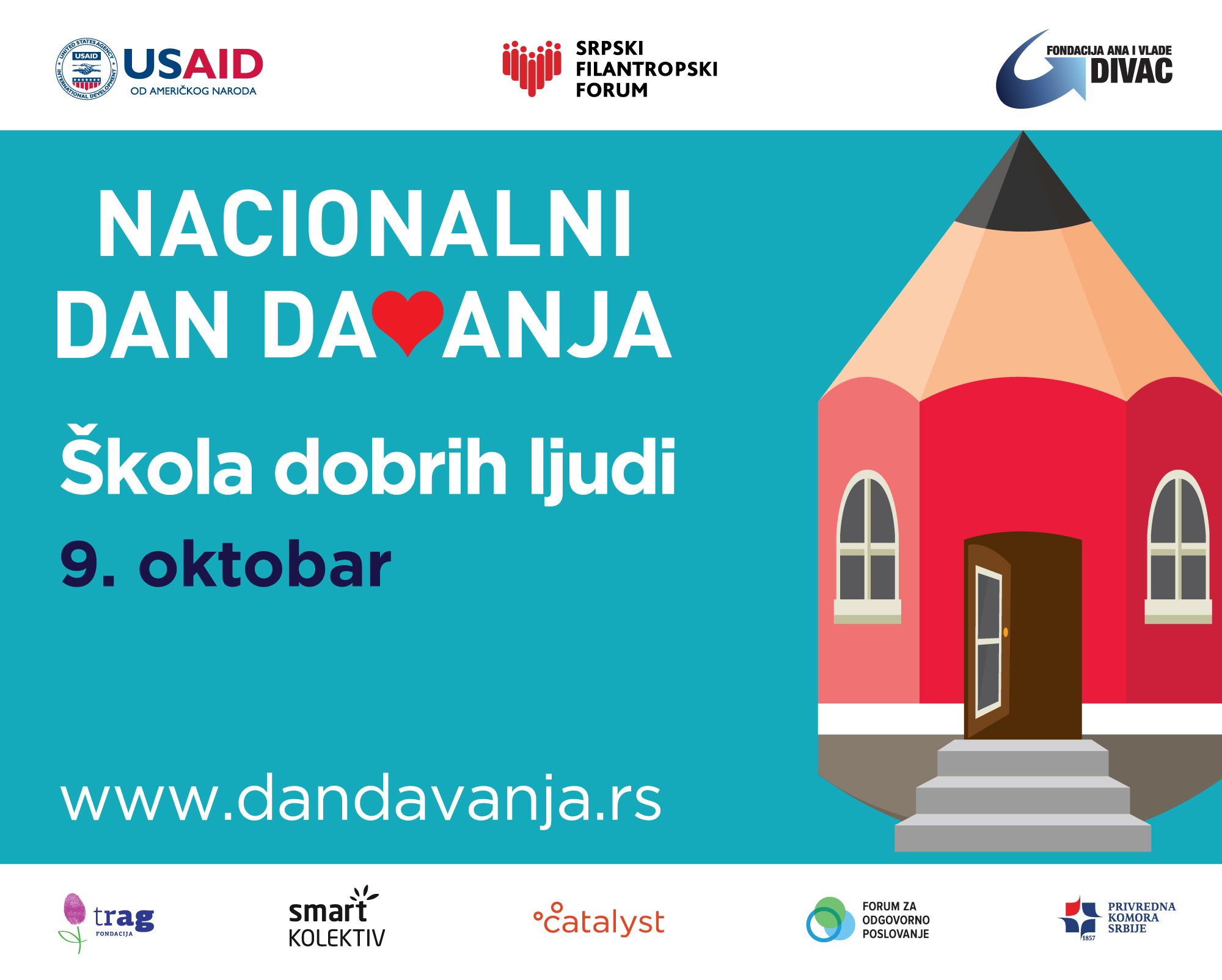 Serbia's primary schools and students to benefit from second national day of giving
Belgrade, August 19, 2019 – Primary schools and students will be the main beneficiaries of the National Day of Giving, which will be marked this year on October 9. All donations collected during this fundraising campaign will be used to purchase learning tools for children in more than 60 primary schools in 30 municipalities throughout Serbia. Participating primary schools stand to receive new smartboards, laptop computers, projectors, and educational learning tools for young learning, including so-called "bee bot" robots.
The National Day of Giving is supported by the Serbian Philanthropy Council, chaired by Prime Minister Ana Brnabić.
"The National Day of Giving celebrates the spirit of philanthropy and contributing back to society. That makes complete sense in Serbia, a country whose people is well known for their generosity. This day is a great opportunity to assist those in need of it and this year we are focusing on our youngest fellow citizens," said Dragana Jovančević, Executive Director of the Serbian Philanthropy Forum. "We are aiming to involve as many citizens and companies as possible in the project, united in a noble mission. You know, joint action can bring bigger results than all of us acting invididually. So I'd like to invite companies, media, and citizens to join us, to donate their money or time, or to come up with their own local initiatives. Any way you look at it, we have to work together to reach the goal that we have set for ourselves."
During last year's National Day of Giving, funds were raised to purchase a spectrometer for the Petnica Science Center to help students conduct physics experiments.
For more information about the National Day of Giving and how to contribute to the campaign by making donations, please visit www.dandavanja.rs
The National Day of Giving is organized by the USAID-funded Framework for Giving project implemented by the Coalition for Giving, led by the Ana and Vlade Divac Foundation. Other Coalition members are the Trag Foundation, Catalyst Balkans, SMART Kolektiv, the Serbian Philanthropy Forum, the Responsible Business Forum, and the Serbian Chamber of Commerce and Industry.