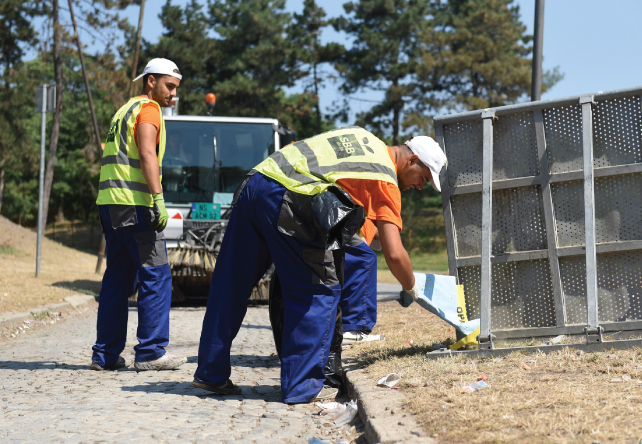 SBB awareness campaign on environmental protection
"Don't pollute. You have no excuse!"
A socially responsible campaign of the company SBB named "Don't pollute. You have no excuse!" was launched with the aim of promoting environmentally responsible behaviour.
During the campaign, the SBB mobile eco team will clean sites where people usually gather – pedestrian zones, parks, plateaus and areas in front of buildings in more than 20 towns in Serbia. In this way, by giving own example, the company will try to point out that it is possible to live without garbage in the streets and parks and to have playgrounds without tins.
So far, several towns across Serbia have been cleaned as a part of the campaign – Vrbas, Mokrin, Novi Sad, Čačak, Pirot, Bor, and also are planned: Kragujevac, Niš, Kraljevo, Vranjčka banja, Kikinda, Zrenjanin, Užice, Ivanjica, Arilje, Valjevo, Šabac, Požarevac, Pančevo, Kula.