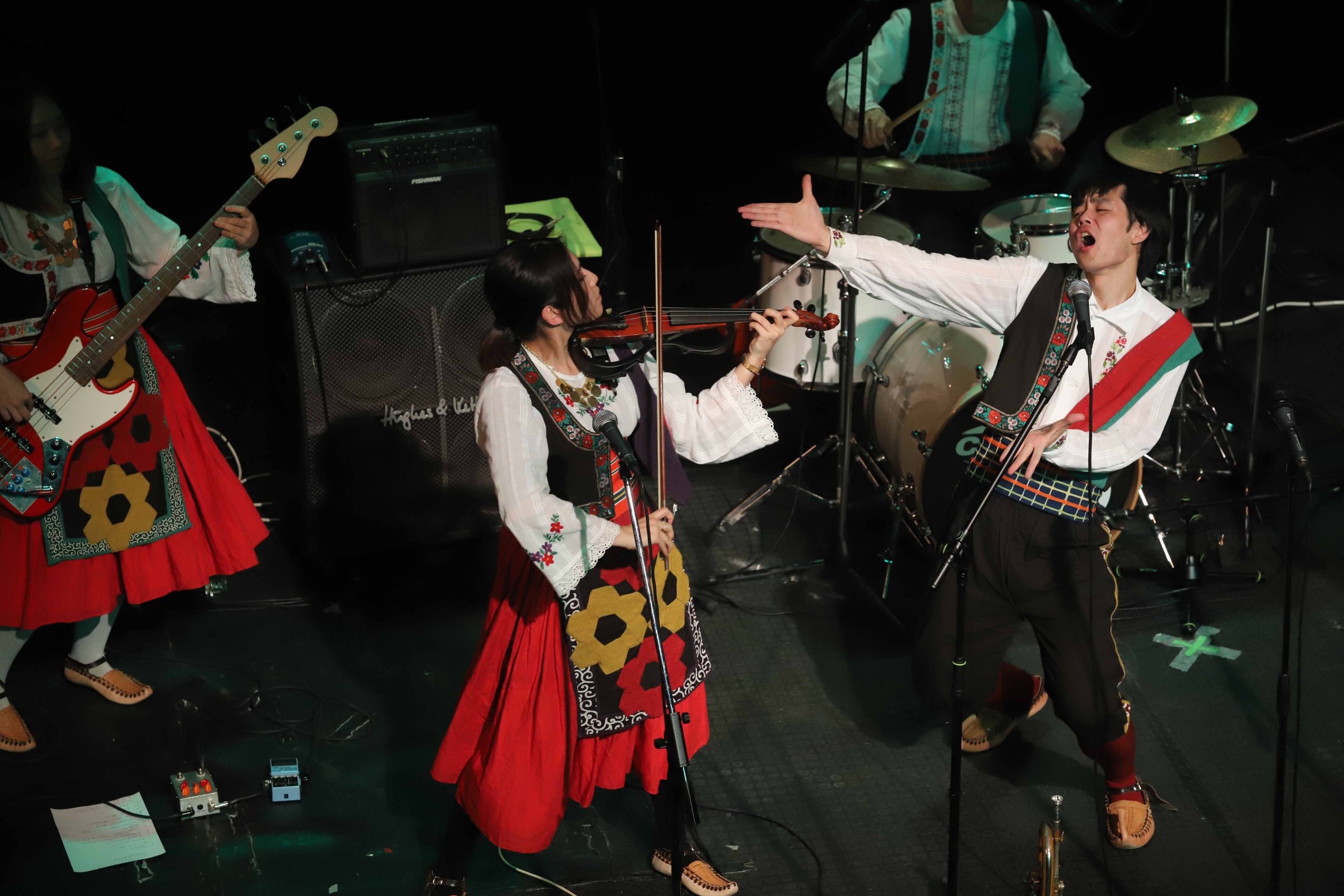 JapaLkan lifts the spirits at "Vuk"!
Belgrade, January 19, 2018 – With the first beats of well-known songs such as Mesecina and 'Ajde Jano, Japanese band JapaLkan won over the audience! "This is great", "We really enjoyed it", "Well done" are only some of comments we could hear during the concert for which the interest was so high that there were even not enough tickets!
This is the first concert which JapalKan, famous for Balkan music and performance of music from our region, held in Serbia thanks to the company Japan Tobacco International and the Japanese Embassy together with other friends from Serbia and Japan. Due to huge interest shown by the public, likable group of Japanese who mastered Balkan traditional music, will hold one more concert tomorrow, Saturday January 20th at 19h at Cultural and Educational Center in Rakovica.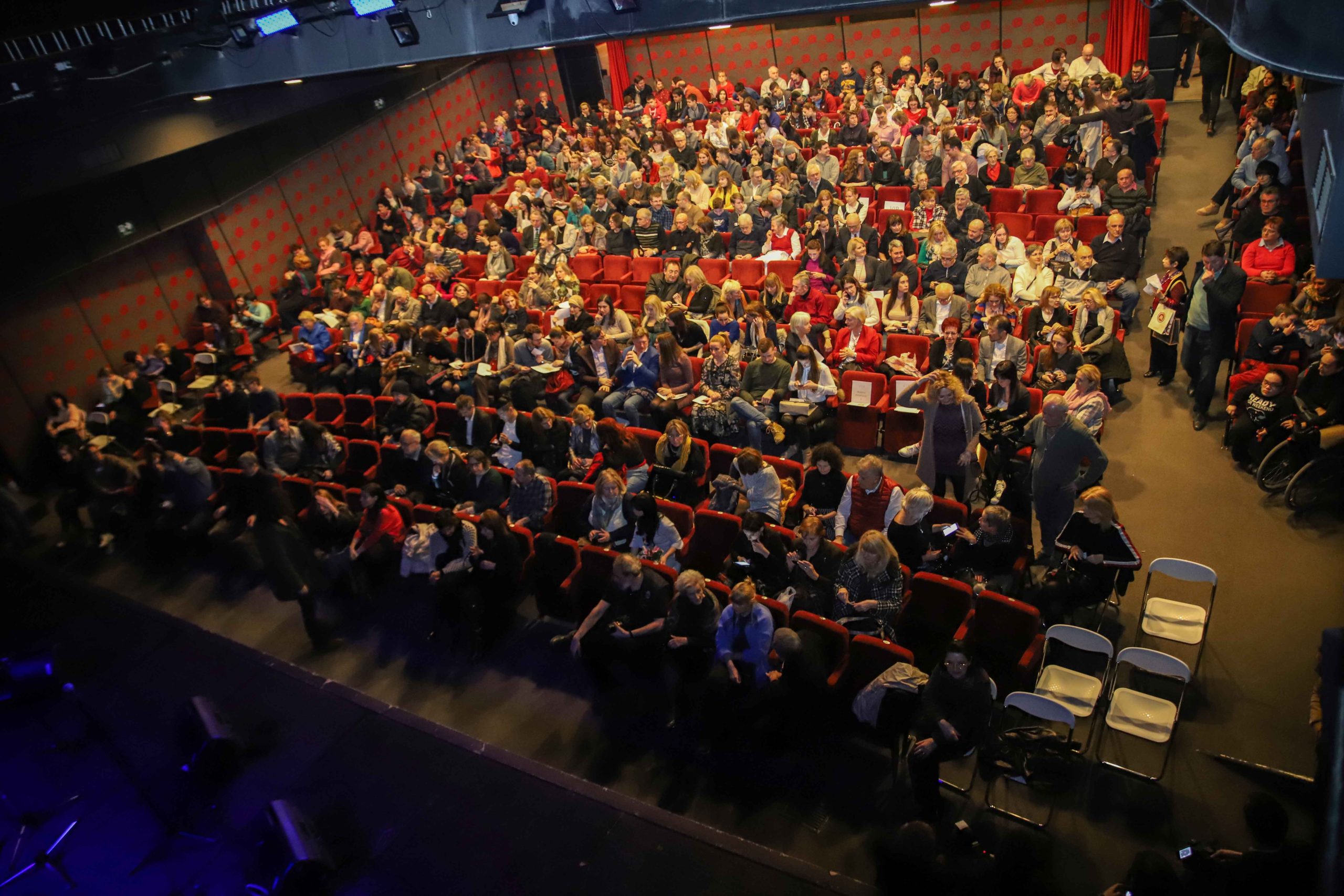 JapaLkan's fame crossed the borders of Serbia
Naoki Hishinuma, frontman and lead vocal of the band who also plays the trumpet, tube and flugelhorn, founded JapaLkan in 2014 together with professional musicians who are, thanks to their performances, not only known in Tokyo, but also throughout Japan.
The name of the band comes from words "Japan" and "Balkan" which were symbolically combined to send the message of understanding and friendship between two cultures, but also to show that music knows no boundaries. Besides performing with JapaLkan, Hishinuma performs with worldwide known orchestra Shibusa Shirazu. Together with this band, Hishinuma travelled around European countries, including Slovenia, but his first visit to Serbia was  with JapaLkan.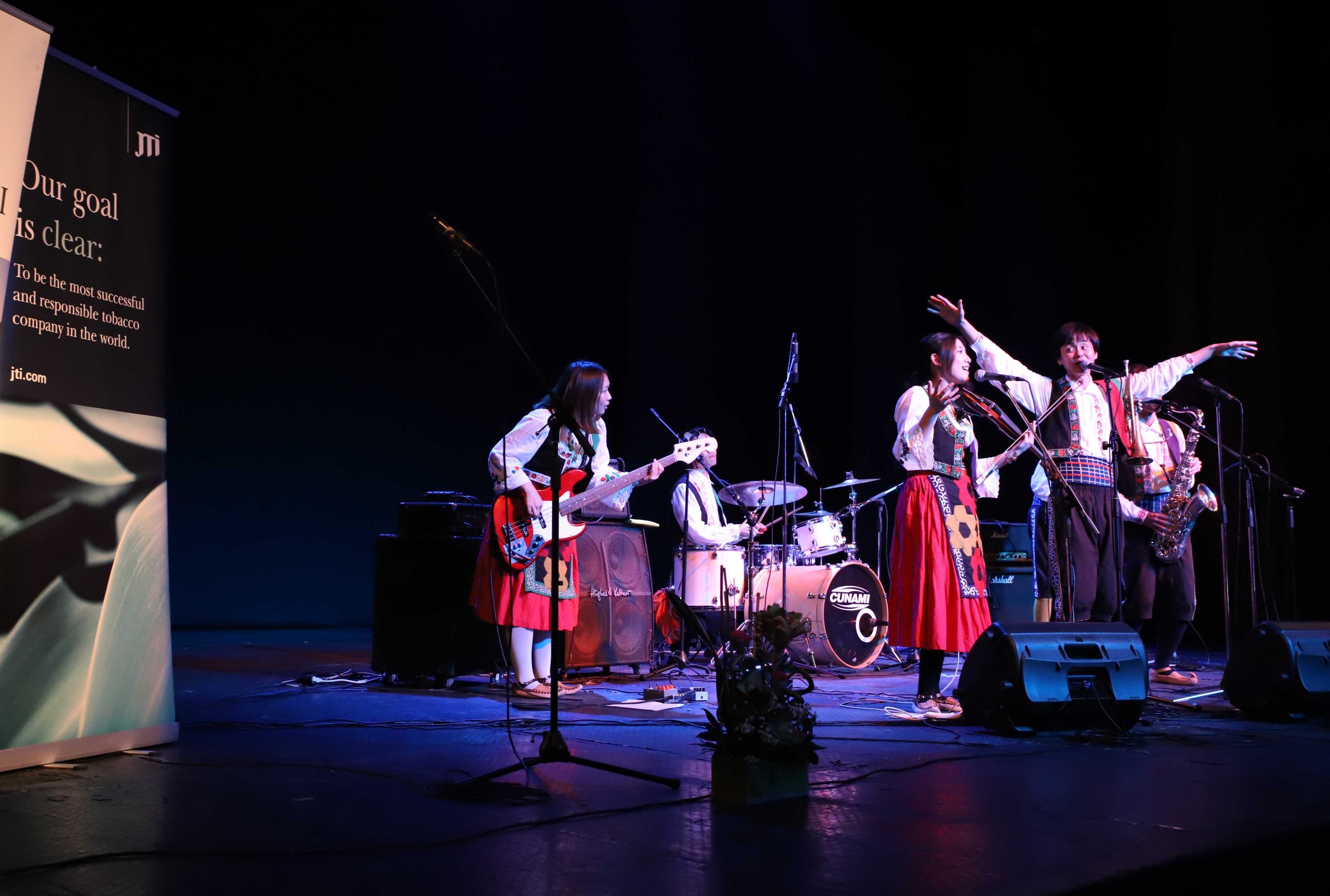 Before concert in Belgrade, the band performed at Kustendorf festival on January 16, as part of the regular music program of this festival.
JapaLkan published an album named "'Ajde! 'Ajde! 'Ajde!" in 2015, and mini album "Mesečina" in 2017. Their playlist includes some of the most famous and favourite songs of our nation, such as "Mesečina", "'Ajde Jano", "Ederlezi", "Niška banja" and others. Overall impression is even more emphasized by the authentic Serbian national costumes and opanci, which the members of the group received from a family from Sumadija after the local media wrote about their work in mid-2017.
Company Japan Tobacco International is traditionally the largest corporate promoter of Japanese culture and tradition. Under its auspices, some of Japan's most important artists have visited Serbia in recent years, among which theater A La Place, the percussion band Ondecoza, Gocoo drummers, the traditional band Variki, the famous pianist Ingrid Fujiko Hemming and many other famous Japanese artists.