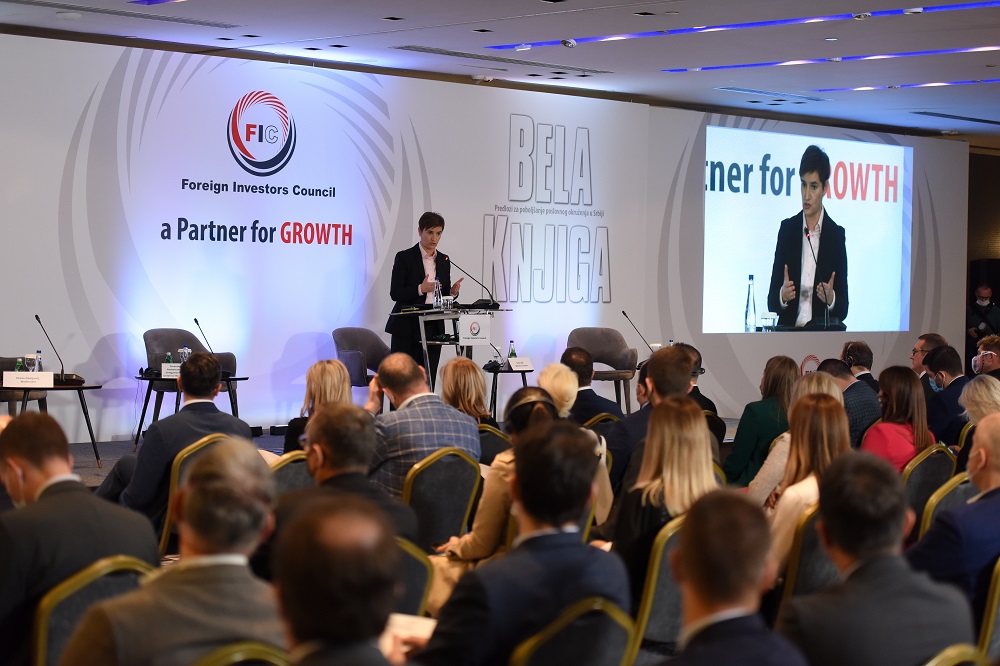 Foreign Investors Council presented the White Book 2021
The Foreign Investors Council presented the White Book 2021 to the highest Government officials and marked its 19th anniversary. The presentation of this year's edition was attended by numerous representatives of state bodies, embassies, as well as the stakeholder community. The White Book, written by FIC members, is the major product by which, for almost two decades, FIC gives recommendations aimed at supporting economic growth and better living standard of Serbian citizens. The conference was opened with an introductory address by FIC President and Telenor CEO Mike Michel, followed by insight into the White Book 2021 by Editor-in-Chief Miroljub Labus, as well as addresses by Head of EU Delegation in Serbia Emanuele Giofre and Prime Minister of the Serbian Government Ana Brnabić.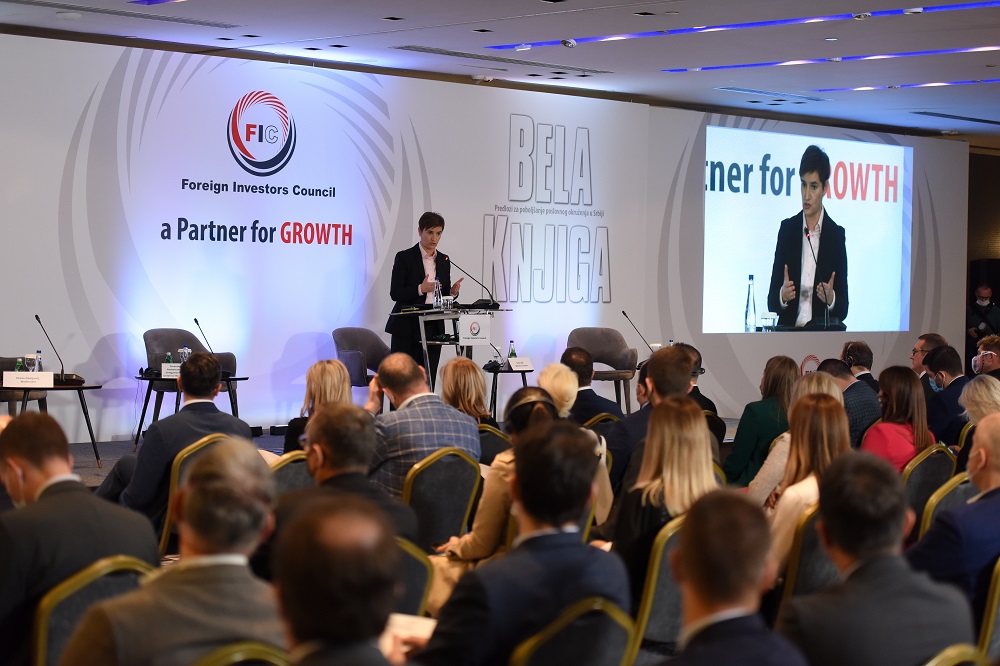 In his introductory speech, FIC President and Telenor CEO Mike Michel noted that expectations that the pandemic, although it has become a new reality, will dictate the course next year, emphasizing that the Foreign Investors Council recognizes the determination of the Government of Serbia to improve the business environment in these globally challenging times. "FIC's White Book is the most authoritative guide to improving the business environment in Serbia. It is a serious analysis of 54 sectors of the Serbian economy, with 346 recommendations made by around 50 companies. Our team acknowledges Serbia's determination to improve the business environment during tough times. The Serbian economy is recovering from the shock and returning to relatively stable growth, but the consequences have remained, while investments will be crucially affected by the exit from the recession. There is still much work ahead of us, so our joint mission should be to increase productivity and sustainable investments that stimulate economic growth", concluded Michel.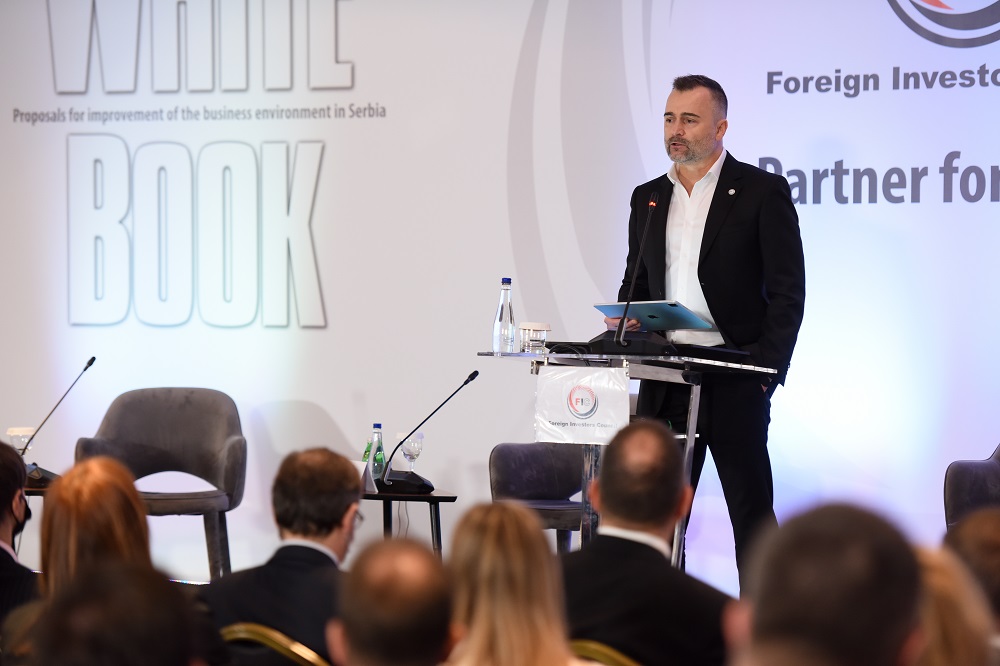 The FIC sees the further improvement of the business environment as a long-term necessity. In this regard, the key expectations of the FIC from the Government remain unchanged: to continue and accelerate membership negotiations with the EU, which will contribute to improving overall business regulations and their implementation, work on sustainable fiscal consolidation (structural reforms, especially privatization and corporatization of state-owned enterprises), implementation of laws, especially in the field of taxation (strengthening the tax administration capacity). This year's "White Book" includes an analysis of the main recommendations in the areas that FIC members see as a priority: taxes, labour regulations, digitalization and e-commerce, real estate, illicit trade prevention, and inspection oversight, bankruptcy, and foreign exchange regulations and pharmaceuticals.
In the active panel discussion on ways to improve the business environment in Serbia opinions were exchanged between Minister of Finance Siniša Mali, Head of EU Delegation in Serbia Emanuele Giofre and FIC President and CEO of Telenor Mike Michel.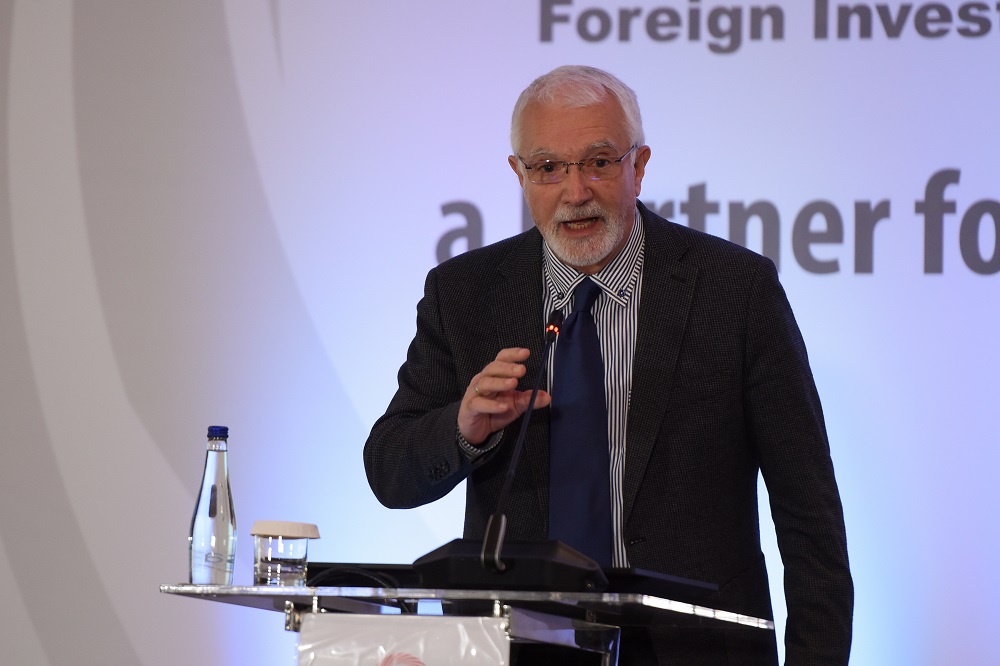 In order to fully embrace the era of digitalization, but also to be environment-friendly, FIC again opted against printing the White Book publication which is available for free download on the FIC website (www.fic.org.rs).