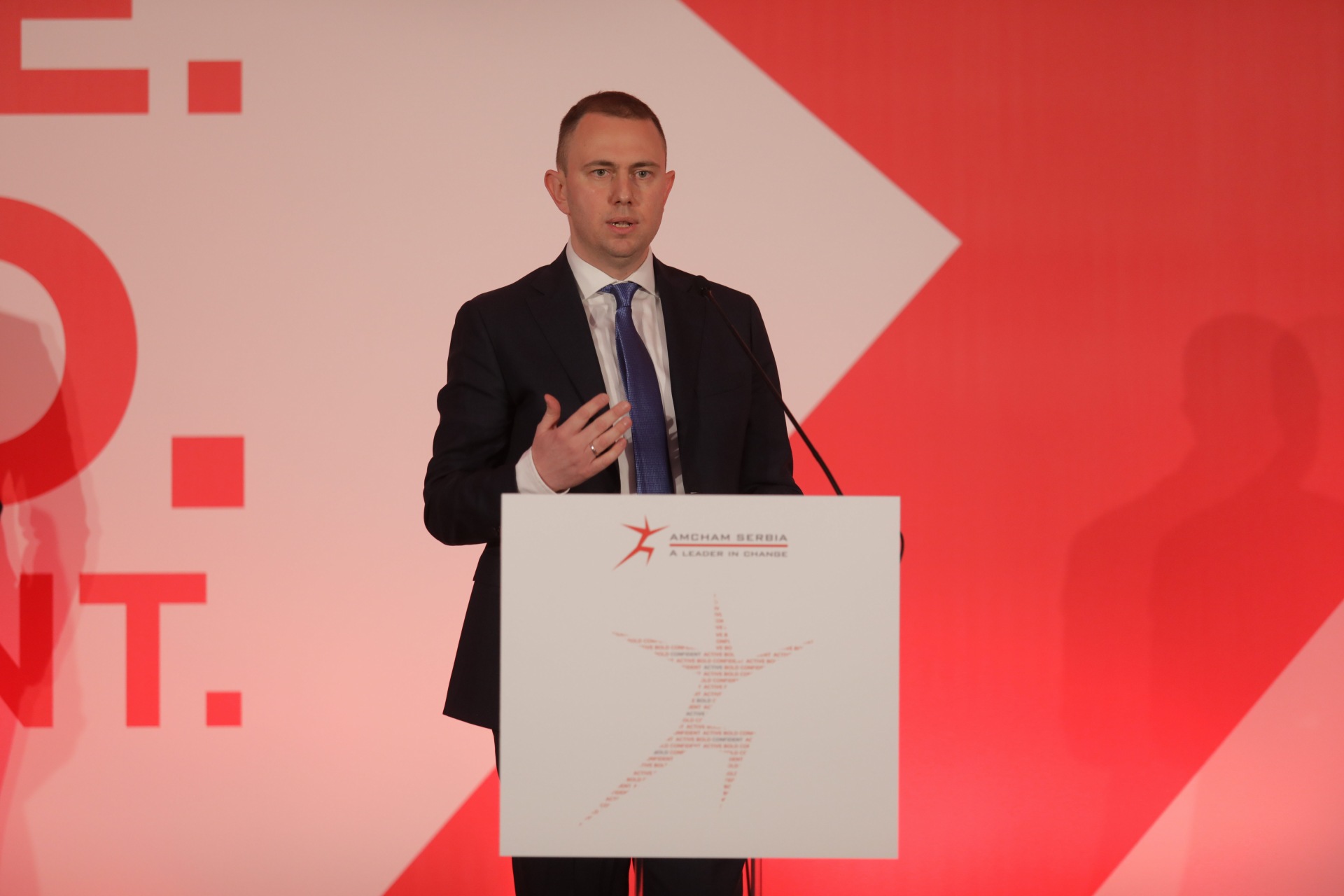 AmCham elects new Board of Governors
In the next two years, AmCham Serbia will be led by a new Board of Governors, headed by Stefan Lazarevic, General Manager of NCR Serbia.
Choosing from a set of strong candidates, AmCham's Annual General Meeting elected the new President of the Board and Governors. Ivan Miletić, of Philip Morris International, will serve as First Vice President; Ronald Seeliger, of Hemofarm, will be Second Vice President. Four Governors have also been elected: Ksenija Karić, of Schneider Electric; Marija Popović, of OTP Bank Serbia; Milan Gospić, of Microsoft Srbija; and Goran Vasić, of Telenor.
The incoming President, Stefan Lazarević, thanked the outgoing President of the Board of Governors, Zoran Petrović, for his exceptional performance in the position despite the challenges posed by the pandemic, and praised AmCham members for their dedication and efforts in seeking to improve the Serbian business environment.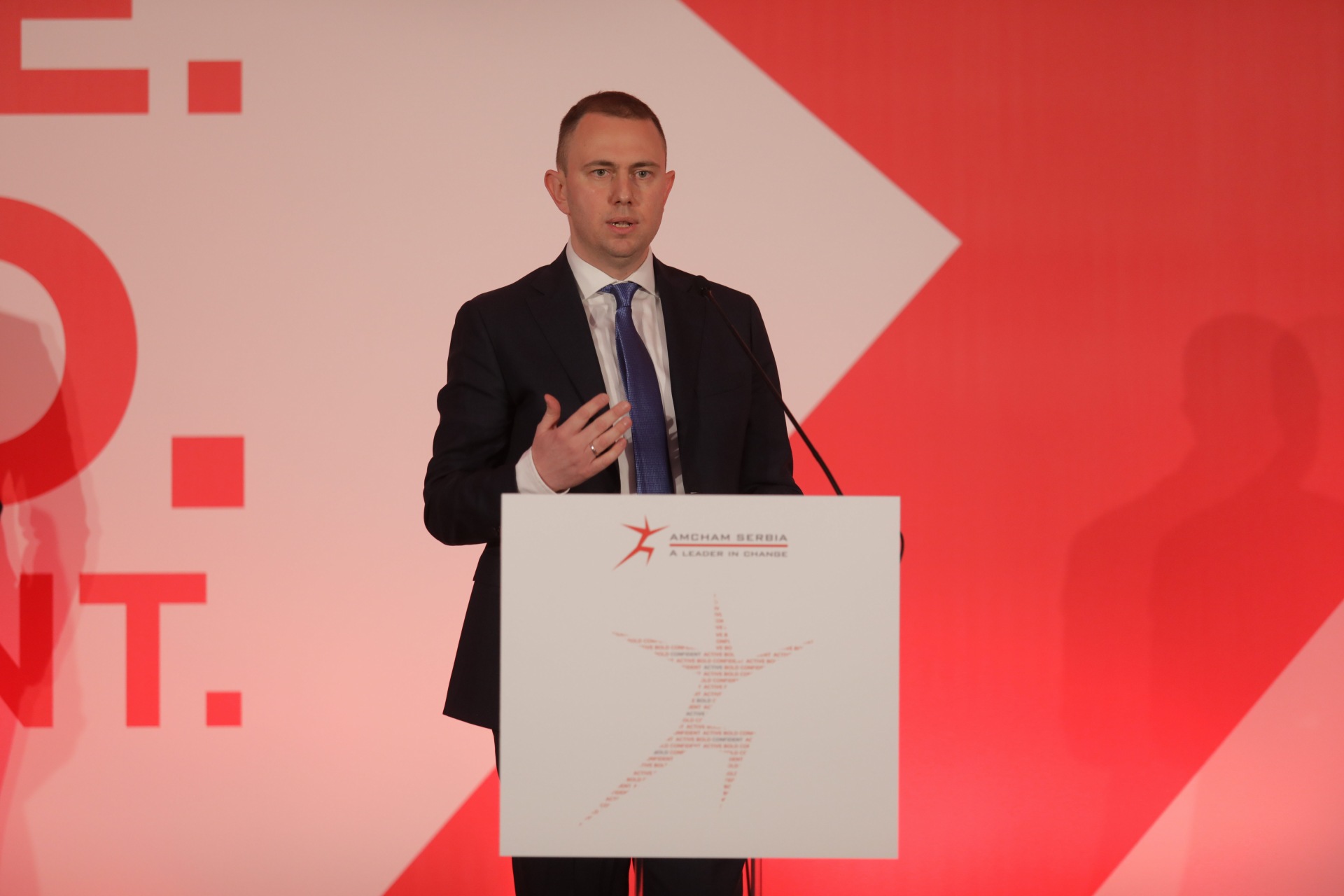 'AmCham will remain committed in its mission of supporting the US and other investors in Serbia and assisting the Serbian Government in implementing reforms and creating a stable, predictable, and attractive business environment', said Stefan Lazarević, incoming President of the Board. 'This mission will certainly involve strengthening regional plans, such as the Open Balkans Initiative, and we will strive to be at every table where improvements to the business climate are discussed alongside other topics, such as attracting investments, creating jobs, and compliance with the highest standards in all aspects of doing business, Mr Lazarević added.
Milena Radulović recognised as AmCham Heroine of the Year
A jury of AmCham Governors conferred this year's AmCham Leader in Change – Hero Award on actor Mileni Radulović, who last year made a public gesture of courage and selflessness in speaking up against gender-based violence and in defence of life and integrity, not only in her own name but on behalf of all women.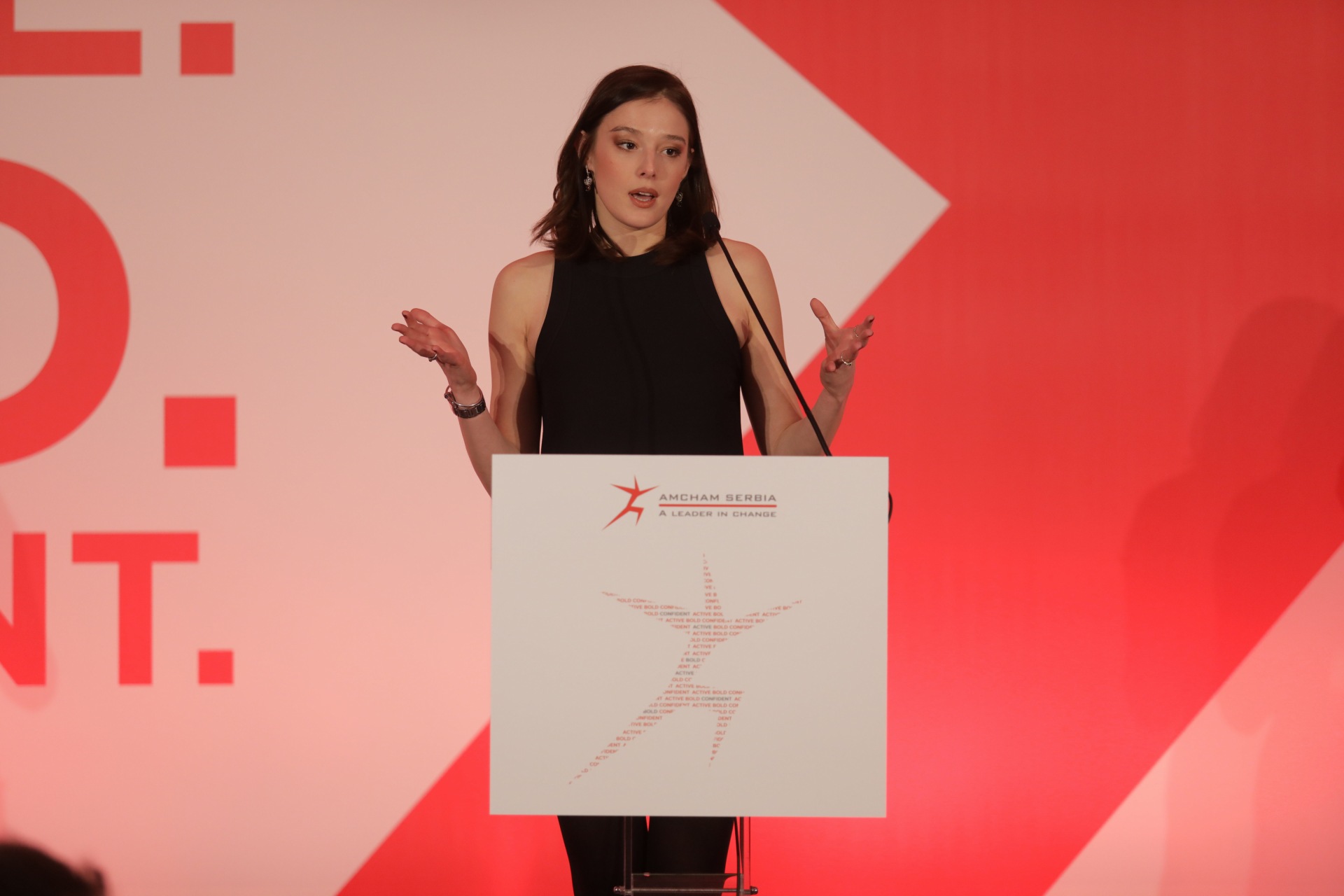 This year marked the tenth time that AmCham members had the task of choosing a man, woman, institution, or non-profit organisation whose actions had had the greatest impact on society as a whole in the course of the previous year.
'By honestly telling her story, Milena Radulović made it possible for women and girls who survived similar painful experiences to raise their voices, and, fighting for her rights and the truth, became a symbol of change, in the hope that her efforts could stop at least one woman from facing similar adversity in the future. Her decision not to remain silent and seek social change demonstrated great courage. Having recognised the importance of this contribution, we chose this year's laureate with ease and unanimously. We are certain that the award is in the hands of a real Heroine', said Svetoslav Atanasov, AmCham Governor and Managing Director of Coca-Cola HBC Serbia and Montenegro.