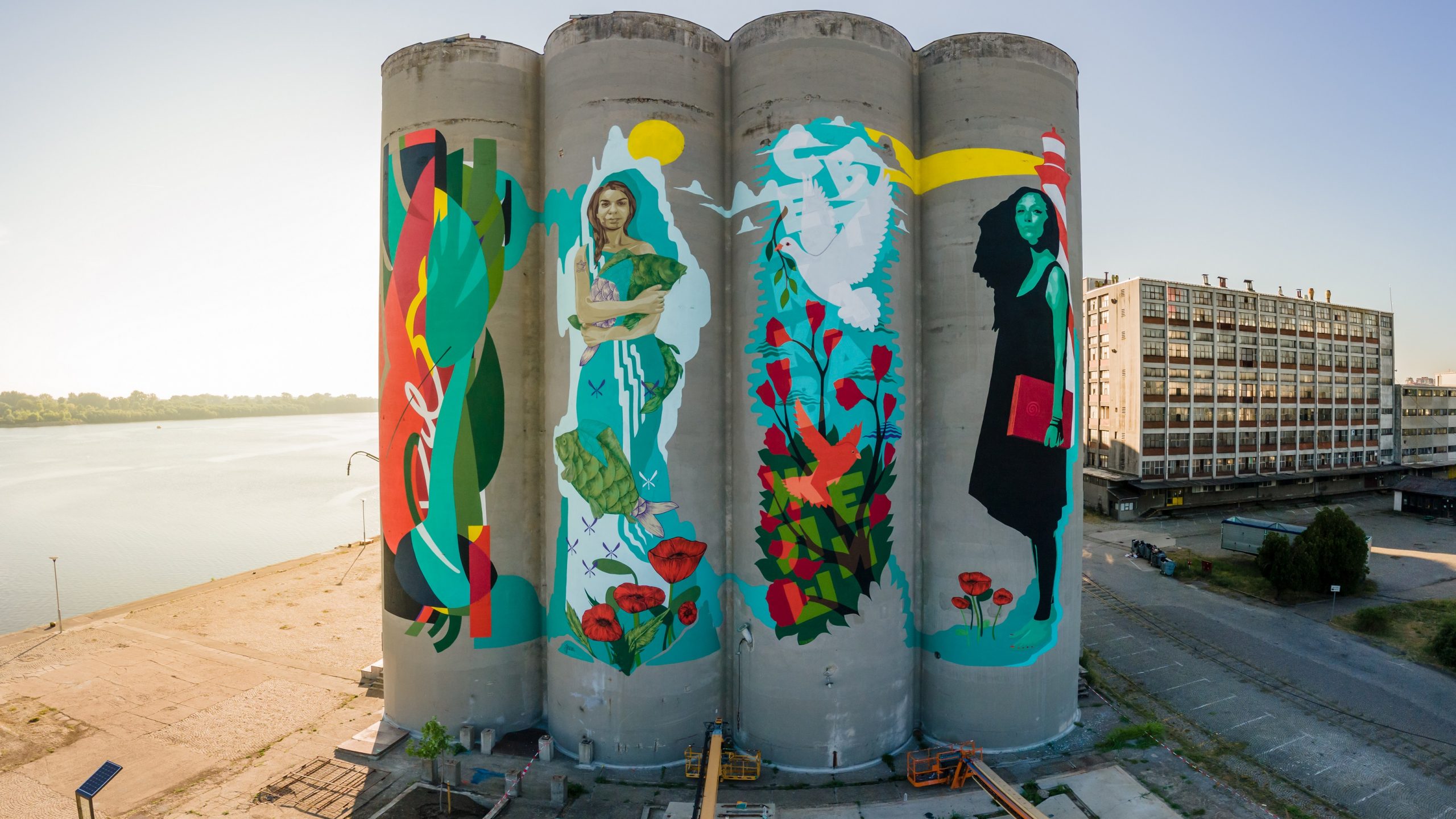 A1 Serbia and Silos Belgrade unveiled four new murals by our leading artists
Connecting through socially engaged art, street art artists Aleksandra Petković (TKV), Jana Danilović, Uroš Štrboja (Rosh) and Vuk Đurić (Endo) joined forces to create authentic artistic expressions – mural painting on the Silos Belgrade. Developing an innovative visual representation of the world in which they actively deal with various social issues topics, young muralists have taken a step further not only in an artistic way but also in the field of activism.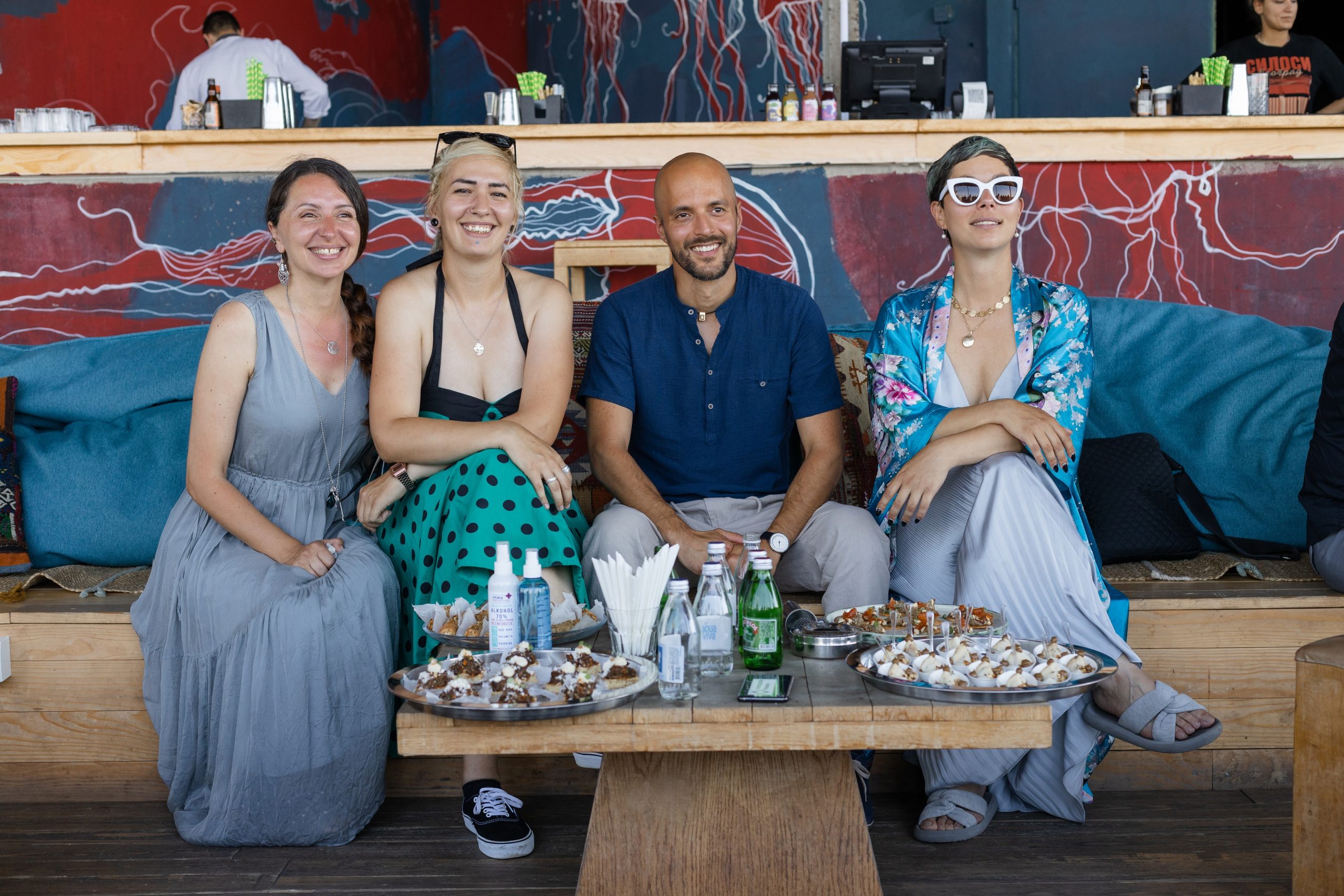 Murals represent the world we want – the world in which we are actively engaged in environmental protection, where everyone has access to education, where the public health sector provides adequate support, and culture is an integral part.
Joining together is an important principle for initiating changes in society, so this project was created with the cooperation of an international company A1 Serbia and the non-profit organization Gaia pokret, by bringing together four artists of different styles.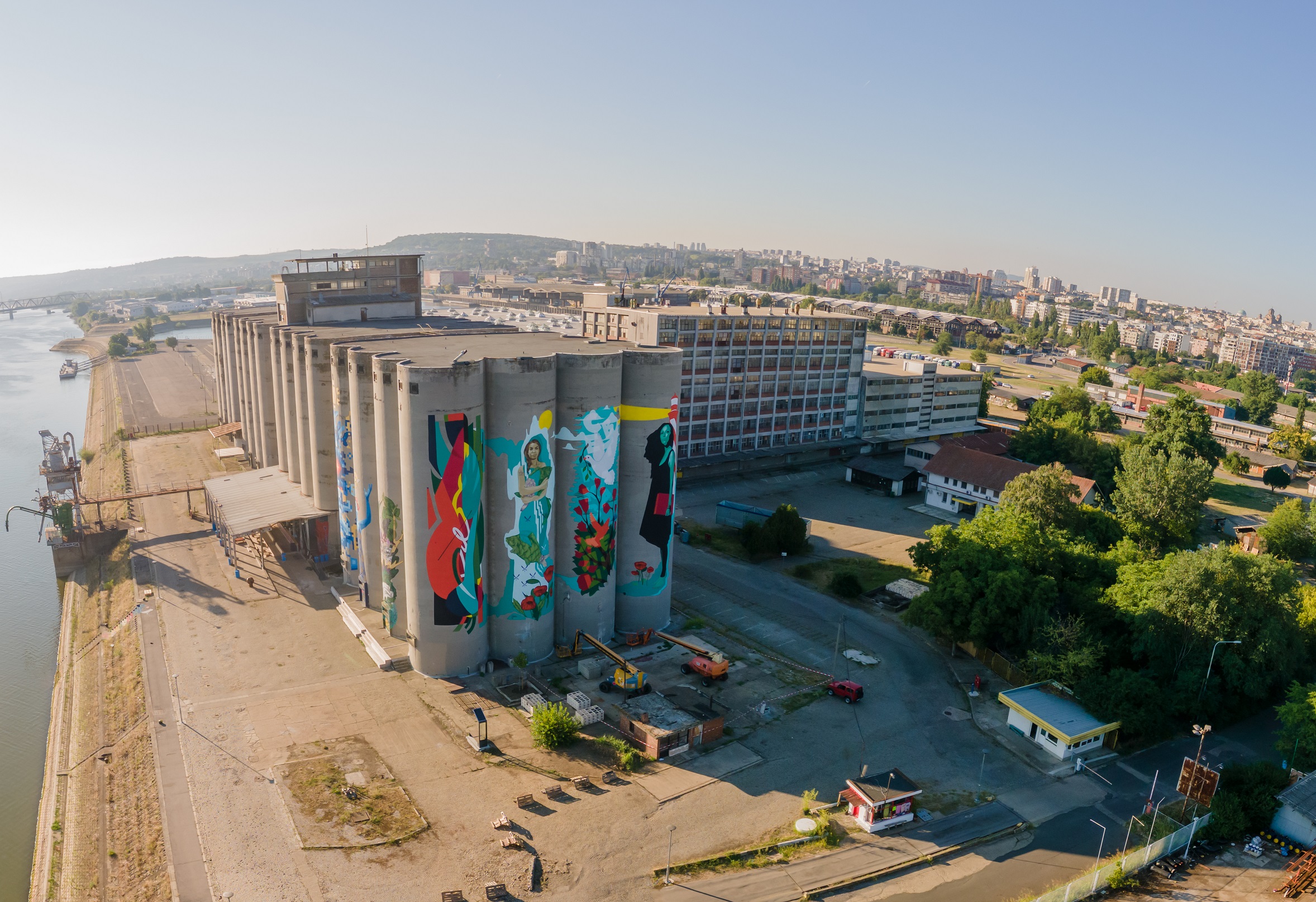 "Aware of the responsibility we all have in building a better society, we want to jointly promote the values ​​we stand for through socially responsible engagement with this project." That's why we symbolically selected four artists who painted four silos and gave their views on the key topics of our platform The World You Want," pointed out Blaz Ferenc, director of corporate communications of A1 Serbia and A1 Slovenia.
In just one year, Gaia pokret developed Silos as a unique cultural centre that managed to transform an old industrial zone into the centre of a wider social scene that gathers artists, ecologists, athletes, scientists, musicians, and popular muralists. After the first four 20-meter-high colossal murals, the Gaia pokret and the A1 company presented an additional four.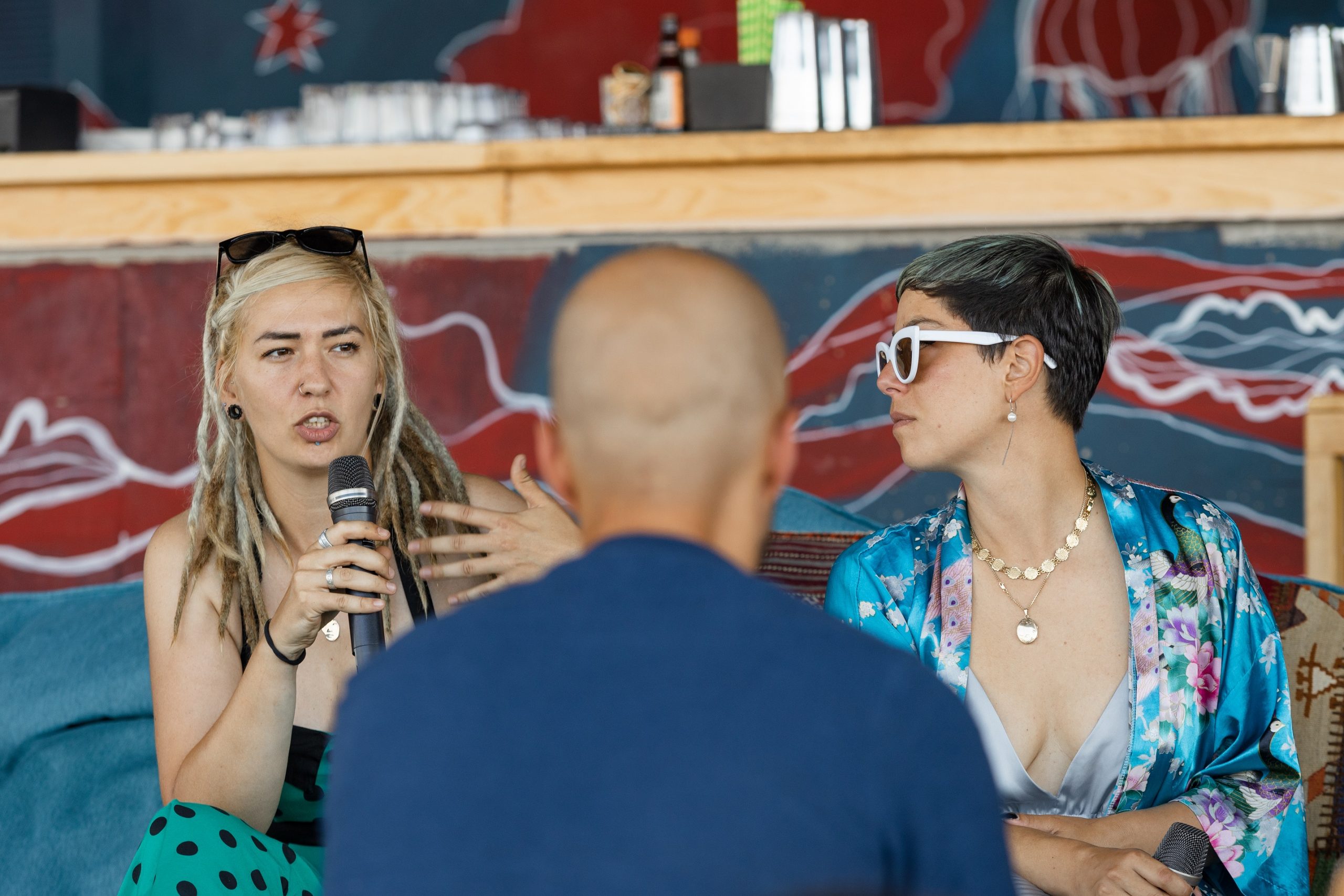 "The world we want is one in which everyone in the community gives 100 per cent for the common good because we learned those principles in our Honey Garden where bee colonies show that this is actually the highest principle in nature itself." We are pleased to share our values ​​with A1, which has supported us since the very beginning and sincerely understands all of our Silos strengths, such as creativity, education, public health and environmental protection," added Anastasija Ćetković, a founder of the Gaia pokret.
The creative workshop "The world you want" for the youngest visitors, where children created their imaginary worlds through drawings and collages was organized in Silos Belgrade on 30 and 31 July.