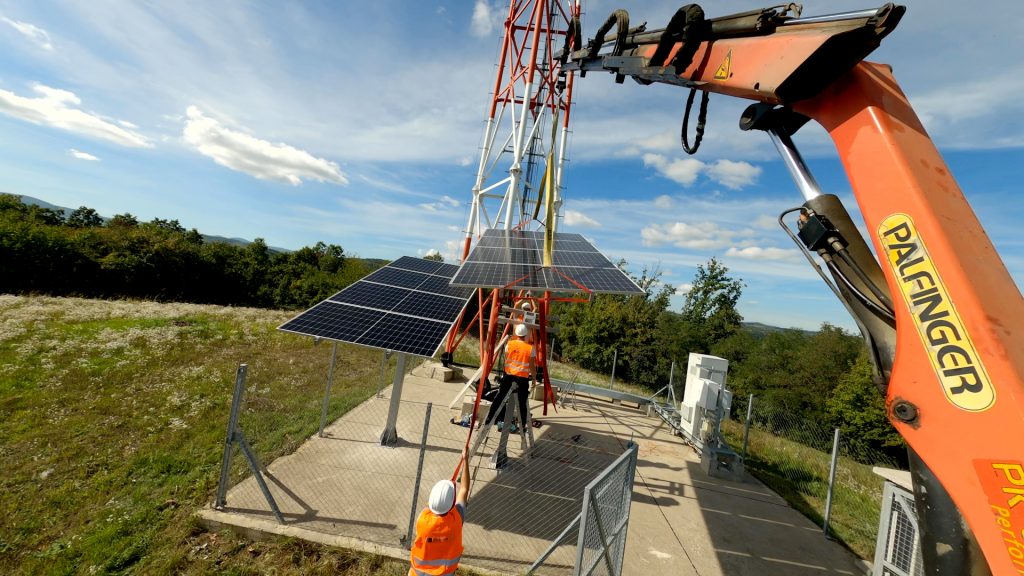 Progress in all aspects of business for the fastest mobile network in Serbia
In 2022, A1 Serbia achieved a successful balance in revenue growth and users in all aspects of business, in a very competitive environment. Thanks to being innovative and nurturing a superior user experience, A1 increased its total revenues by 13.1% year-on-year, which amounts to 356.5 million euros. The company also received the highest number of recognitions for network quality so far and remained the network with the biggest number of new users for the second year in a row. As many as 42,492 of them decided to transfer their number from other networks to A1 Serbia.
During the previous year, the company continued to invest in its network infrastructure, achieving the biggest progress in improving the quality of the network among operators, as shown by RATEL's national measurement. For the second year in a row Ookla®, a global leader in monitoring the performance of mobile and broadband networks, testing applications and related technologies and creator of speedtest® confirmed that A1 is the fastest mobile network in Serbia.
A1 Serbia was one of the first companies to choose to invest in renewable energy sources and set sustainability as a mandatory parameter of network quality. As the first operator to start using solar panels, the company has implemented nearly 4,500 solar panels so far, committing to reach 5,600 by the end of 2023. Ambitious ESG goals have been set at the level of the entire A1 Telekom Austria Group by the end of 2030, which include achieving carbon neutrality.
In the ICT segment, A1 strengthened its position as a relevant partner in supporting the development of business users, primarily in the field of cyber security. A1 Net Protect was once again among the most requested solutions. This add-on stopped more than 165 million attacks in 2022, the most common of which were malware and phishing attacks.
"The telecommunications industry has been at the centre of technological change for years, and it is our responsibility to be the generator for digitalization. That is why in 2023. we will continue to invest in our network infrastructure, provide state-of-the-art services and solutions, and support the development of the digital environment, primarily in the ICT field – where we will perform even stronger, as well as green initiatives in reducing our business carbon footprint, increasing energy efficiency and environmental protection, to which we especially want to contribute by involving the population across Serbia", conclu